BAD FEEDS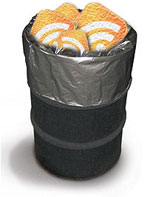 Is it time to start listing the producers of BAD RSS FEEDS? Since working on podcast.com and parsing the world of RSS out there, it is plain to see that MANY people are doing so many things WRONG!
What really annoys me is that many of these feeds are being created by people who are PAID to do it RIGHT. How did they get the job?
So – should I start listing the offenders (possibly using a forum software presentation – with 'fixing threads' ) and set about HELPING these offenders? I think so – as it's clear that even publishers like the Times Online still can't get RSS feeds right (on their podcasts) – spot the error.
It looks like lots of new podcasts have spung up – on the 'me too' tip, yet the person who stood up and said 'I can do it!' and got the gig – can't – at least not CORRECTLY 😉
Todd Cochrane also chips in on a comment to a post by Nick Bradbury about this topic. Maybe blubrry will have some solutions?